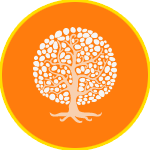 Jennifer M Knapp MS LMFT AMFT BBHT BMFT Approved Supervisor
Therapist/Clinical Supervisor
Insurance:
Blue Cross Blue Shield, HealthPartners, Medica, Aetna, United HealthCare, United Behavioral Health, SelectCare, Tricare, Magellan, PreferredOne, Value Options, UCare, Cigna, America's PPO and straight MA (Medicaid)
Professional Memberships:
American Association of Marriage and Family Therapy (AAMFT)

Minnesota Association of Marriage and Family Therapy (MAMFT)

Association for Family and Conciliation (AFCC)
Licensures:
Licensed Marriage and Family Therapist, state of Minnesota, (LMFT)#2340 initial licensure date August 2012

American Association Marriage and Family Therapy (AAMFT) Approved Supervisor-2016
Supervision:
MN Board Marriage & Family Therapy Approved Supervisor, LMFT-2015

MN Board Behavioral Health & Therapy Approved Supervisor, LPCC-2016
About Jennifer:
My name is Jennifer Knapp. I have all kinds of credentials and certifications to help guide my work with people, but what you will find most true about me is my genuine commitment to connection and relationship. My style is supportive and nurturing, yet direct when necessary.
I am a trauma and attachment based therapist. This means when I sit with folks, I am thinking about all the experiences that have happened thus far and shaped who they are and how they view the world.
We all exist within the context of relationship, whether it be our parents when we are young, or intimate partners and friends, or community. I believe behavior makes sense in context and people are doing the best they can. I also believe change happens when people begin to make sense of that context and are able to shift from reacting to situations to responding in a thoughtful, balanced way.
Advanced Training:
Trauma, Attachment, and Neuro Science, Bessel van der Kolk, April 2015

I see you, I feel you, I know you: An EMDR attachment-focused model to heal the parent, the child, and heal their bond, Ana Gomez, June 2015

EFT Externship- October 2015

Trauma and attachment in Families, Daniel Hughes, June 2014

Internal Family Systems, Dick Swartz, May 2014

State of Affairs: Rethinking our clinical attitude towards infidelity, Esther Perel, May 2012

EMDR Externship Level II-2012

DBT training-2010

MN Rule 110 Qualified Neutral-2010
Publications:
Knapp, J. , Polley, S, and Floren, R. (2017). Increasing Cultural Competencies in Supervision through Self-Reflection of Identities. Minnesota Association of Marriage & Family Therapy Spring Conference, April 21, 2017, Minneapolis MN.
Knapp, J, Heiden-Rootes, K.M, Miller, B, Cates, J, Edwards, L, Goodwin, A (2017). Enhancing Cultural Competencies with Attunement & Humility. American Association of Marriage & Family Therapy Annual Conference, October 6, 2017, Atlanta, GA.

A Whole Brain Approach to Parenting, Wright County Partnership for Families presentation, November 2010
Community Presentations:
Meeting the Mental Health Needs of LGBTQ Students, Elk River School District, November 2017

Parent Education Series, monthly topics, Elk River School District, September 2017–May 2018

Perfectionism and Anxiety: How to be Enough!, Buffalo Partners for Youth & Families, February 2017

What to Expect in the Teen Years, Elk River Parent Education series, September 2016

Healing Attachment and Trauma Wounds, Minnesota Adopt Coalition presentation, January 2016

Supporting Parents and Caregivers of Children with Trauma, Wright County Partnership for Families presentation, March 2012

Single Parents and the Importance of Community, Elk River Community Presentation Series, September–December 2012
Honors and Professional Organizations:
Minnesota Association of Marriage & Family Therapy at-large board member, Chair of Social Justice Committee, 2017-present

American Association of Marriage & Family Therapy, Clinical Fellow, membership since 2011

Minnesota Association of Marriage & Family Therapy, membership since 2011

Association of Family & Conciliation Courts, 2012-present