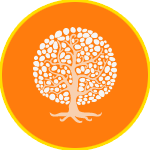 Deb Link MA LMFT
Owner/Therapist/ADR Professional
Insurance:
Blue Cross Blue Shield, HealthPartners, Medica, Aetna, United HealthCare, United Behavioral Health, SelectCare, Tricare, Magellan, PreferredOne, Value Options, UCare, Cigna, America's PPO and straight MA (Medicaid)
Supervision:
Approved Supervisor, Minnesota Board of Behavioral Health and Therapy

Approved Supervisor, Minnesota Board of Marriage and Family Therapy
Licensures:
Licensed Marriage and Family Therapist (LMFT)
Professional Memberships:
American Association of Marriage and Family Therapy (AAMFT)

Minnesota Association of Marriage and Family Therapy (MAMFT)

Association for Family and Conciliation (AFCC)
About Deb:
Deb Link is the owner of Ascend Family Institute. She has built the business on the belief that individuals, couples, and families who really want to change deserve competent and ethical care they can afford. She became a marriage and family therapist because of her conviction that life was meant to have purpose and meaning, which for most people, happens in the context of fulfilling relationships. However, it doesn't take long to recognize that relationships also create the potential for stress and pain. Deb works with individuals, couples and families to help create safe relationships in which people can grow, change, and reach their full potential.
A Licensed Marriage and Family Therapist and Licensed Professional Clinical Counselor, Deb Link received her Master's in Counseling Psychology at Bethel University in 2007 and completed additional training at the Adler Graduate School in marriage and family therapy. As an in-home family therapist, she began her career working with children and adolescents in the context of their family system. She has experience working in a Rule 29 outpatient mental health clinic as the Group Therapy Program Coordinator as well as an outpatient therapist specializing in DBT and treating survivors of sexual abuse. Her other interests include suicide prevention, parenting skills training, grief therapy, marriage therapy, families impacted by divorce, and spiritual searching within the therapeutic context. She is also a Qualified Neutral under Minnesota Rule 114, which enables her to act as a mediator in family law cases, and trained in the Social Early Neutral Evaluation process.
Deb works mostly with families experiencing divorce and separation, specifically those in high conflict, couples, and individuals who have survived trauma.
Alternative Dispute Resolution:
Smoke Screen or Fire: Sexual Abuse Allegation in Family Court: Part 1

Strategies to Address Dynamics in High-Conflict Cases

AFCC 2014 Annual Conference: Opening a Dialogue Revisiting "A Guide to Making Child-Focused Parenting Time Decisions" and Best Practices with Limited Resources

Family Early Case Management and Early Neutral Evaluation Training (Social SENE and Financial FENE Training)

AAML 2012 Divorce Camp: Shame Blame and the New Money Game: The Transformed Practice of Law in the Changed Economy

Building Bridges: Better Dispute Resolution through Research-Based Practices

Processes and Presumptions: Practical Skills to Resolve Parenting Disputes

The Collaborative Experience: Collaborative Practice Training for New Collaborative Professionals Family Law Mediation Training (with Karen Irvin)

What to do with Families When Children Resist Parenting Time with Samantha Colai MA LMFT (1 hour; 2016)

Working with Highly Conflicted Families: Therapist Roles, Challenges and Ethics—with Matthew Meyers MA LMFT and Joe Noble MA LMFT (1.5 hours; 2016)

Family Law 101 for Therapists—with Kyle Wermerskirchen, Esq (Prairie Care; 2013)

20 Things Therapists Should Know About Family Law—with Kyle Wermerskirchen, Esq (Maple Grove Community Center; 2012)

Supporting Families Through Divorce: Legal and Therapeutic Considerations—with Kemi Rampi, Esq (2011)

Advanced Institute on Evaluation Intimate Partner Violence: Implementing the AFCC Guidelines (6 hours; 2017)

Reunification Therapy: An Integrative Approach (1.5 hours; 2017)

The Cost and Conflict of Building Containment Strategies to Protect Children (1.5 hours; 2017)

The Language of Children in Mediation of Family Law Disputes (1.5 hours; 2017)

Court-Mandated Small Group Classes for High Conflict Parents (1.5 hours; 2017)

What a Licensed Mental Health Professional Needs to Know about Divorce and Coparenting in MN (1.5 hours; 2016)

Intractable Issues in Child Custody Cases with Mindy Mitnick (12 hours; 2016)

"You Can't Make Me!!!" Reunification Therapy: The Oxymoron in Family Court? Exploring Alienation, Estrangement, and Reunification (6 hours; 2016

Reunification Techniques in High-Conflict Divorce and Family Abduction (1.5 hours; 2016)

Tearing Your Hair Out: Exploring New Interventions in High Conflict (1.5 hours; 2016)

Therapeutic Reunification in Alleged Abuse Cases (1.5 hours; 2016)

Unsubstantiated Allegations of Child Sexual Abuse: An Integrated Approach (1.5 hours; 2016)

Increasing Parental Capacity to Hear the Child's Voice: Five Strategies for Dispute Resolution Practitioners (1.5 hours; 2016)

Coercive Control: Assessment, Treatment, and Custody Matters (1.5 hours; 2016)

Court-Involved Therapy for Young Children: When, What, and How? (2.5 hours; 2016)

Divorce Camp 2017 (High Stakes: A Deck Stacked with ACEs)

Parenting Consulting Training with Karen Irvin and Andrea Niemi (21 hours; 2017)

Playing Within the Rules: Evidence for Non-Lawyers (1.5 hours; 2017)

An Attachment-Based Model of Parenting Alienation: Diagnosis and Treatment (1.5 hours; 2017)

Resolving Conflict and Expanding Access to Justice Through Online Dispute Resolution (1 hour; 2017)

Assessing Attachment for Family Court Decision Making (1.5 hours; 2017

Advanced Institute on Evaluation Intimate Partner Violence: Implementing the AFCC Guidelines (6 hours; 2017)

Custody Evaluation Training with Karen Irvin and Jennifer Joseph (45 hours; 2017)

Overnights for Young Children: Parenting Plans that Grow with the Child with Marsha Kline-Pruett (3 hours; 2017)

Intimate Partner Violence and Child Custody Evaluation: The AFCC Guidelines (1 hour; 2016)

Consultation Group with Dr. Benjamin Garber (2 hours; 2016)

Before Too Much Damage is Done: Early Intervention with Parent-Child Contact Problems (7 hours; 2016)

Risk and Resilience of Children Caught in the Process (2.5 hours; 2015)

Best Interests, Taxes, and Support: The Family Law CLE You Need Before August 1 (2.75 hours; 2015)

Family Law Mediation Training, Karen Irvin (40 hours; 2009)
Therapy:
The Whole Brain Approach for Clinicians with Tina Payne-Bryson (6 hours; 2017)

Enneagram Conference

Navigating Our Way in Early Childhood Mental Health (2 hours; 2016)

The Role of Language: Brain-Based Thought Construction (1.5 hours; 2016)

How the Brain Forms New Habits: Why Willpower Is Not Enough (6 hours; 2011)

Breath Work for Mental Health (1.5 hours; 2008)

Occupational Therapy (1.5 hours; 2008)

Meth (1.5 hours; 2007)
Supervision:
MFT700 Supervision in MFT

Clinical Supervision in Addictions and Mental Health Counseling

Approved Supervisor Refresher Course
Ethics:
Ethics Panel – How and Why do WE "Do" Ethics in Marriage and Family Therapy (1.5 hours; 2016)

Ethics in Action: Real Life Dilemmas in the Technological Age (6.5 hours; 2012)
Filial Play Therapy
Teaching Parents to Help Their Children Heal
HIPAA:
2015 EHR Interoperable Mandate: Part 3 – Privacy & Security (1 hour; 2015)

Interoperable Mandate: Part 2 – Interoperability Requirements (1 hour; 2015)

Interoperable Mandate: Part 1 – EHR Requirements (1 hour; 2015)

Digital Confidentiality According to Professional Ethics and HIPAA: A Heart-Centered Approach Level 1

Digital Confidentiality According to Professional Ethics and HIPAA: A Heart-Centered Approach Level 2,

Ethics in Action: Real Life Dilemmas in the Technological Age, Internet Safety

Advanced HIPAA Privacy & Security (2011)
Grant Seeking:
Grant Seeking for Beginners (5.5 hours; 2010)
DBT:
DBT Clinical Burnout Running a High Fidelity DBT Team

Individual DBT Skill Development

Structuring and Describing Your Standard DBT Program

Advanced Dialectical Behavioral Therapy

Individual Therapy Mode in Dialectical Behavioral Therapy

DBT Skills Training for Therapists

Dialectical Behavioral Therapy (1.25 hours; 2007)
Marriage Therapy:
Relational Life Institute Level 1 Practicum Training

Relational Life Institute Level 2 Practicum Training

Relational Mindfulness

Treating the Impact of Domestic Violence (1.5 hours; 2008)
Parenting:
The Whole-Brian Child Approach: Develop Kids' Minds and Integrate Their Brains for Better Treatment Outcomes (with Tina Payne Bryson)

Internet Safety: What Adults Need to Know to Keep Kids Safe from Internet Predators

Attachment: A Foundation for Families

Working with Trans Youth and Their Families: Challenging Cisgenderism as Therapeutic and Systemic Interventions (1.5 hours; 2016)

Before Too Much Damage is Done: Early Intervention with Parent-Child Contact Problems (7 hours; 2016)

Teaching Parents to Help Their Children Heal (1.5 hours; 2008)

Attention and Behavioral Problems: Addressing the Biopsychosocial Challenges for Individuals and Families (4.5 hours; 2008)

The Dramarific Teenager: Definition, Development, and Deterrence (1.5 hours; 2008)
Presentations: Therapy:
Suicide Prevention (Oasis Parent Group in Maple Grove, 2014)

Boundaries with Teen (Church of the Open Door and Rogers Middle School; 2011)

Experiential DBT (Presented at 2010 MAMFT Fall Conference)

Relational Spirituality at Transitions (Presented at 2009 MAMFT Fall Conference)

Provided 1-3-hour trainings for TreeHouse staff and other non-profits about suicide prevention (2014, 2012, 2009, 2006)

Spoke to youth regarding depression and suicide prevention (2009)

Was one of two keynote speakers at a women's retreat focusing on depression, grieving, suffering, and inner healing (2004)

An Attachment-Based Model of Parenting Alienation: Diagnosis and Treatmen
Suicide Prevention::
Suicide & Self Mutilation: Stopping the Pain (6 hours; 2009)

Inside the Suicidal Mind (6.5 hours; 2010)

We're All in This Together: Building Community Partnerships for Youth Suicide Prevention (2.25 hours; 2010)

Shades of Blue: Preventing Suicide Among Young People of Color (6.75 hours; 2005)

Thru Blue: Moving Kids Beyond Depression (3.5 hours; 2005)
Trauma:
Trauma, Attachment, & Neuroscience: Brain, Mind, & Body in the Treatment of Trauma (with Bessel van der Kolk)

Attachment Focused Therapy: Trauma Related Disorders in Children & Adolescents (with Daniel Hughs)

Internal Family Systems and the Treatment of Trauma (with Richard Schwartz)

New Frontiers in Trauma Treatment (with Bessel van der Kolk)

Integrated Approach to Women's Sexuality

Attachment and Trauma (1.5 hours; 2008)

Trauma, the Body, and Community Relationships (2 hours; 2016)

He Ain't Heavy: He's My Brother: Understanding Vicarious Trauma (1.5 hours; 2016)

Healing Attachment & Trauma through Connections & Relationship (3 hours; 2015)

Post-Abortion Symptoms and Treatment (1.5 hours; 2008)