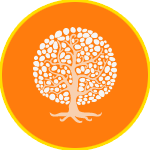 Teresa Movick-Anderson MSW LICSW
Therapist
Insurance:
Blue Cross Blue Shield, Health Partners/Cigna, MA (Medicaid), UCare, PrefferedOne
Licensures:
Licensed Independent Clinical Social Worker (LICSW)
About Teresa:
Teresa received her Bachelor's in Science Degree in Psychology from the University of Minnesota, Mankato in 2004. She then obtained her Masters in Social Work in 2010 from the University of St. Thomas and St. Catherine's University. Teresa completed her requirements for the Minnesota Board of Social Work and obtained her LICSW licensure in January 2015.
Teresa has over 10 years of experience working with children and adults in a variety of settings, including the hospital, in-home, and office based. She has experience working with children, teens, and adults with Depression, Anxiety, OCD, Oppositional Defiance Disorder, ADHD, trauma, Autism Spectrum Disorder, Encopresis, eating disorders, and with attachments disorders. Since starting office-based therapy and then joining Ascend in September 2014, Teresa has worked primarily as a play therapist, joining in the Experiential Play Therapy process with children 2 years of age and older who are struggling with mental illness, divorce, high conflict family dynamics, and trauma. She is also an active part of our Reunification team, utilizing play therapy, art therapy, and filial therapy to assist children as they are reunifying with a parent or other family member. Teresa also enjoys working with difficult children and teenagers, using art, humor, and connection as a means to build a strong therapeutic relationship in order to promote change.
Teresa believes strongly that in order for children to get better, parents must also get better. She enjoys working with parents in order to improve their overall parenting skills as well as to increase their understanding of their child's experience.
Trainings:
Experiential Play Therapy

Filial Therapy

Dialectical Behavior Therapy (DBT)

Sand Tray and Sand Play

DC: 0-3

Somatic Experiencing

Art/Movement Therapy

Family Play Therapy

ADHD